WASHINGTON- Hundreds of thousands of protesters have taken to the streets across the US to call for tighter gun control.
The March For Our Lives movement was formed after a high-school shooting in Parkland, Florida last month.
Student leader and Parkland survivor Emma Gonzalez gave a powerful speech at the main Washington DC event.
Photo Credit- HelloGiggles.com
She listed the names of the 17 victims – and then stayed silent on stage for six minutes, 20 seconds – the time it took for them to be shot and killed.
More than 800 sister protests were planned nationwide and abroad, with solidarity events taking place in Edinburgh, London, Geneva, Sydney and Tokyo.
Participants want to seize on public outrage in the wake of the 14 February massacre at Marjory Stoneman Douglas High School in Parkland to convince US politicians to finally take decisive action, including by banning the sale of assault weapons.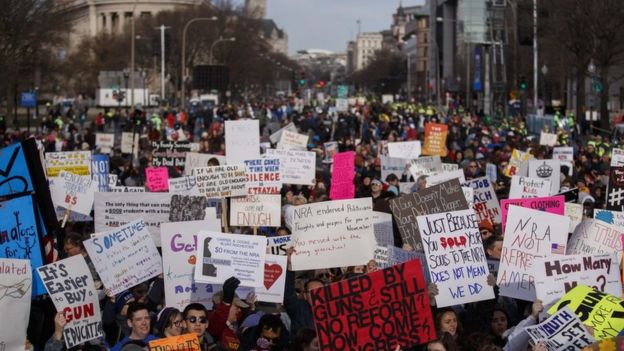 Photo Credit- BBC.com- thousands gather to march against Gun violence
However, the issue divides Americans. The right to bear arms is protected under the 2nd amendment of the US constitution and the National Rifle Association (NRA) gun lobby remains highly influential.
President Donald Trump is at his Mar-a-Lago resort in Florida for the weekend.
On Saturday afternoon, the White House released a statement praising the "many courageous young Americans exercising their First Amendment rights today".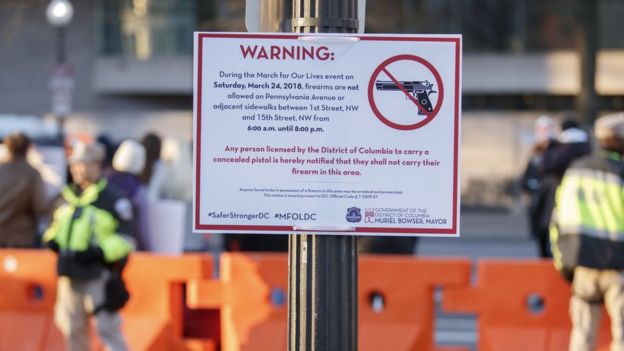 Photo Credit- BBC.com No guns are allowed on the march route in Washington DC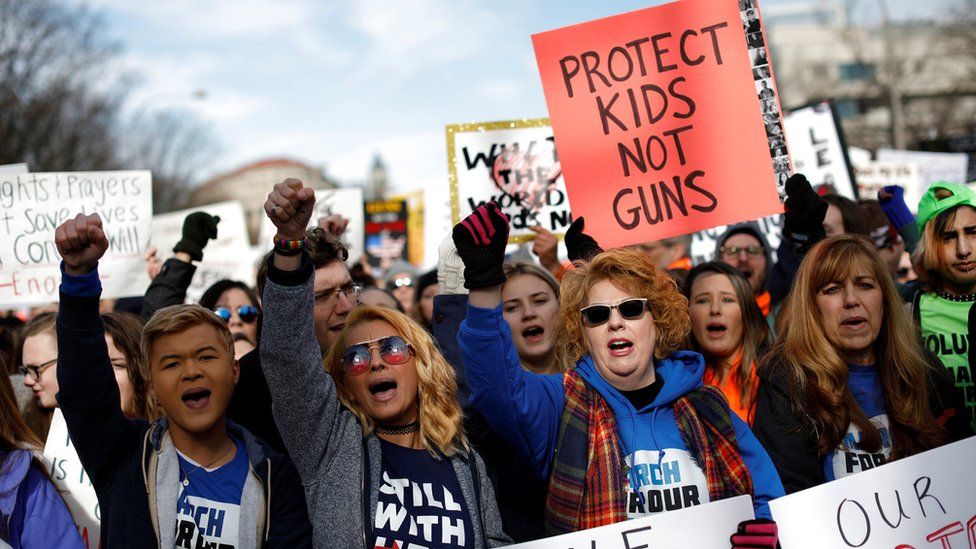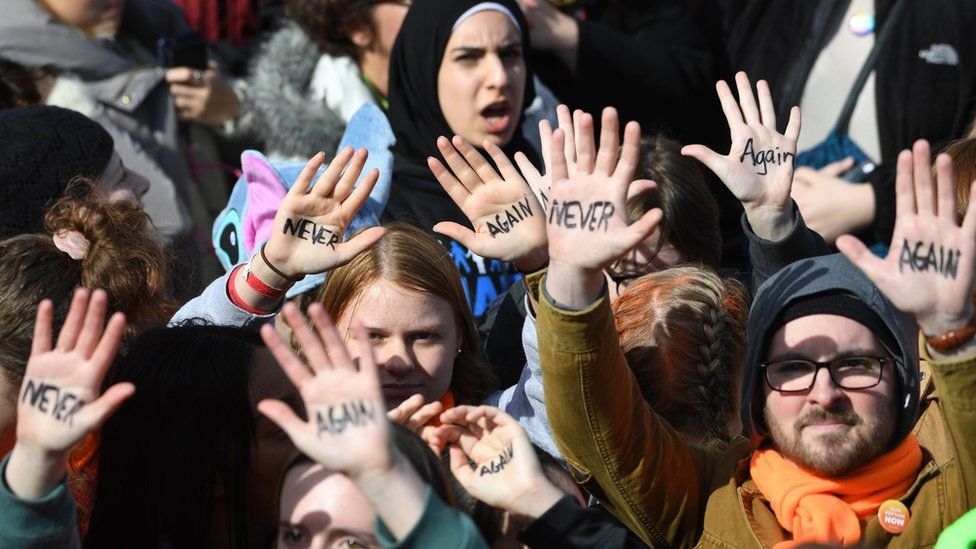 Photo Credit- BBC.com- New York City March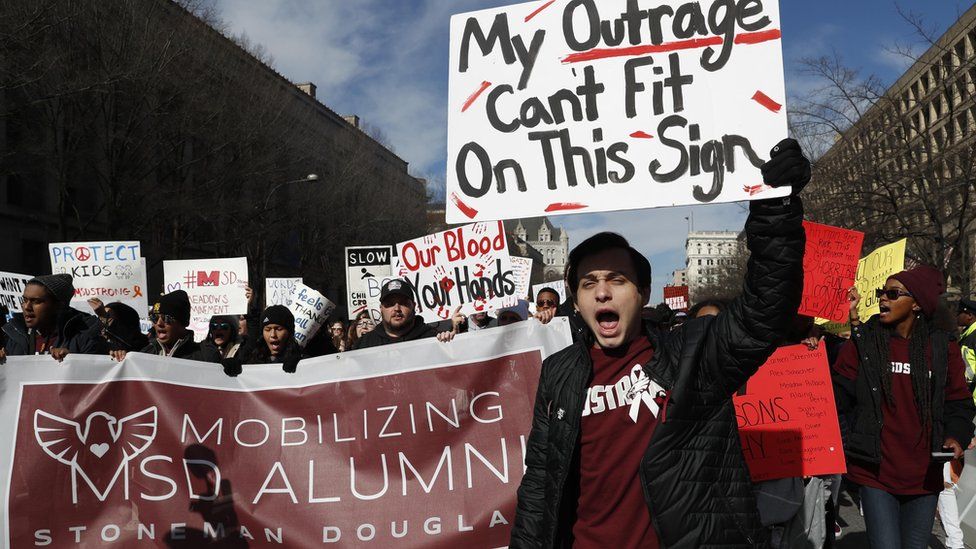 Photo Credit- Reuters. Michael Weissman, 18, is a student at Marjory Stoneman Douglas, the latest high school to experience a mass shooting.
Photo Credits BBC.com
Article sourced from BBC.com