Dortmund- German Sergei Wenergold was found guilty of 28 counts of attempted murder for an April 2017 attack on Borussia Dortmund's team bus before a UEFA Champions League fixture which injured defender Marc Bartra and a police officer.
Wenergold, 29, was charged with inflicting grievous bodily harm and of causing an explosion, he was found guilty at a Dortmund state court.
The attack happened in April 11 2017, as the Dortmund football team were leaving their hotel for a Champions League clash with AS Monaco.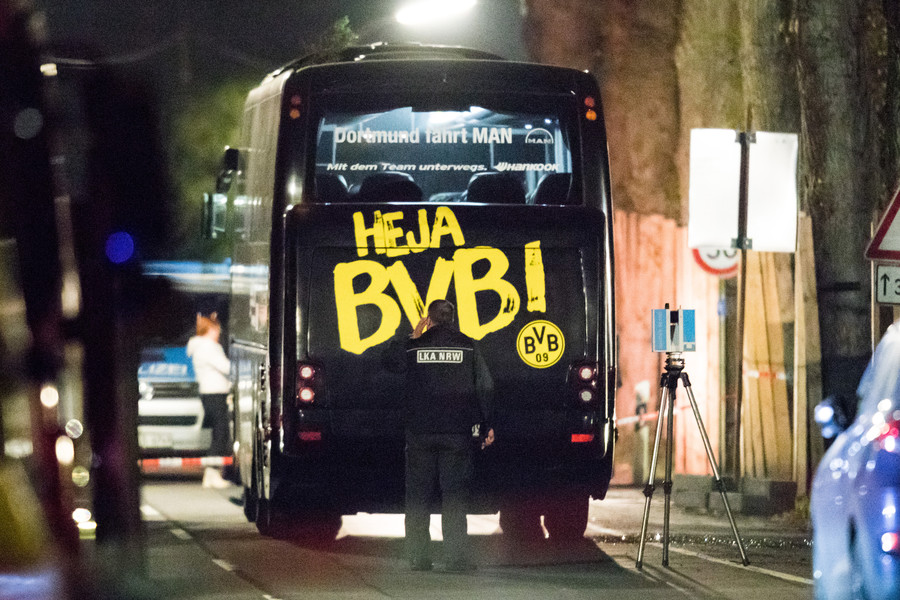 What happened next was unprecedented, as three explosions shattered bus windows, injuring Spanish defender Bartra, who had to miss one month of the season, as a result of a broken wrist, caused by the blast.
Wenergold was arrested 10 days after the attack.
According to prosecutors, Wenergold hoped the attack would influence the club's share price after buying thousands of euros-worth of shares in the club, he would sell them after a profit should the club's market value drop. He planned the attack to look like a jihadist attack.
Wenergold, who emigrated to Germany from Russia as a teenager, he admitted that the main purpose of the bombing was to make money and that he had no intention to harm anyone.
During the trial it emerged that he bought €44,000 ($49,600)-worth of share options in the club, if the share price dropped in the aftermath of the attack, Wenergold would have been able to sell these shares for a profit. I
But the opposite happened, the club's share price rose after the bombing.
Photo credit- RT.com