PARIS-  Thousands of people attended a parade in Paris to give World Cup winning team France a hero's welcome after they won the World Cup on Sunday, after defeating Croatia 4-2.
Under heavy police guard, with 2 000 officers deployed in the capital to ensure the safety of the estimated 300 000 people who turned up.
As the partying crowd celebrated,  nine jets from the Patrouille de France, the air force's acrobatic unit, did an honorary flyover trailing blue, white and red smoke.
The young French team appeared at Elysee Palace where they unexpectedly started singing their national anthem, La Marseillaise, the "Les Bleus" where greeted by President Emmanuel Macron and his wife as they started of the celebrations.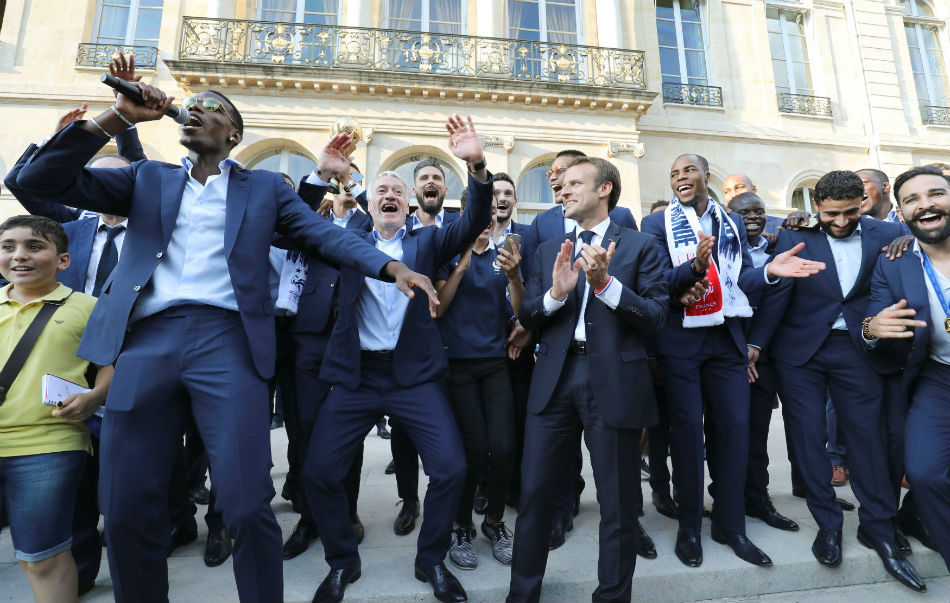 "Thank you for having made us proud," Macron told the players in the presidential palace's gardens. "Never forget where you come from: all the clubs across France that trained you."
The players continued the paraded when they passed the golden World Cup trophy amongst themselves as they jumped and danced on an open-air bus with "World Champions" emblazoned on its side.
"Wow, it was completely crazy! They are too beautiful, France is beautiful!" said Julia Cohen, 28, after seeing players pass by on the Champs-Elysees, the gathering point for all national celebrations.
Paul Pogba midfielder for France and scored their third goal said, "It's true, we went on the pitch, and we said, We're going to crush them all!
"We had so much fun last night, the city was full of joy, so much celebration," a woman dressed in red, white and blue who had made her way out to Charles de Gaulle airport told BFM TV. "All we want is a wave from the players."
Que c'est bon ! Le bonheur partout… Toutes les communes de France ont résonné de cris de joie et de chants pour cette 2ème étoile. Encore ! #FiersdetreBleus pic.twitter.com/L76vY6he4z

— Equipe de France (@equipedefrance) July 16, 2018
Photo Credit-