A US district court judge has cleared the merger of telecoms giant AT&T and media firm Time Warner, in a major defeat for government regulators.
The US had sued to block the deal, arguing that it would reduce competition in pay TV and lead to higher prices for consumers.
But Judge Richard Leon rejected those arguments, approving the deal without conditions.
The ruling is expected to lead to other mergers and acquisitions.
The lawsuit against AT&T had sent a signal that the Trump administration's Department of Justice was taking a more hardline stance on such mega-deals.
Analysts say the decision will bolster firms such as Comcast – which is considering bidding for 21st Century Fox assets, including its stake in Sky, in a challenge to a deal announced between Fox and Disney last year.
'Relieved'
Judge Leon's decision comes more than 18 months after AT&T announced in 2016 its plans to buy Time Warner in a transaction then valued at about $85bn.
The deal is set to unite AT&T's significant wireless, satellite television and internet business with Time Warner's media properties, which include HBO and CNN.
Attorney Daniel Petrocelli, who represented AT&T, said the firm expects to complete the transaction before 21 June.
"We're disappointed that it took 18 months to get here, but we are relieved that it's finally behind us," he told reporters after the decision.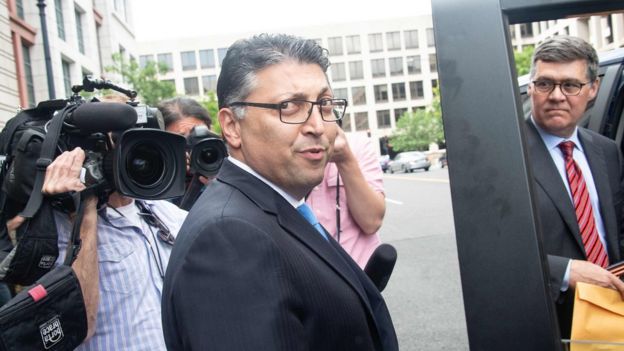 The argument
The case comes as the growth of online firms like Amazon and Netflix have scrambled traditional lines of competition, spurring consolidation and prompting concerns about monopolies.
AT&T said the acquisition would give it access to content and advertising heft that would help it compete with online streaming firms, which have led to declines in pay-TV subscribers.
Government lawyers had argued that the takeover would hurt innovation and allow AT&T to charge rival providers more for its must-have content – costs that would ultimately be passed on to consumers.
During the trial, they urged the court to block the deal or require the sale of certain businesses as a condition of approval.
Lower prices?
Judge Leon said the US failed to prove the merger would give Time Warner increased power to negotiate fees for its content.
He added that the evidence presented at trial showed the deal would probably reduce prices for AT&T customers, without leading to greater costs for subscribers of other services.
Judge Leon also said it would be "unjust" for the Justice Department to seek to put a hold on the deal pending an appeal.
Assistant Attorney General Makan Delrahim said the Justice Department was "disappointed" by the decision, but did not say if it planned to appeal.
"We continue to believe that the pay-TV market will be less competitive and less innovative as a result of the proposed merger between AT&T and Time Warner," he said in a statement.
"We will closely review the Court's opinion and consider next steps in light of our commitment to preserving competition for the benefit of American consumers."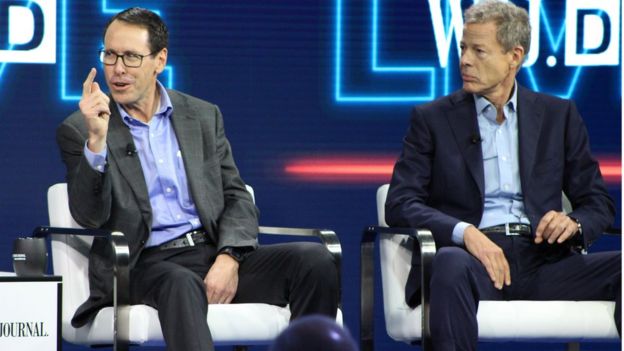 The AT&T lawsuit is the first time in decades that a government challenge of a "vertical merger" – involving two companies that do not directly compete – has gone to court.
Open Markets Institute, an activist think tank that opposes corporate consolidation, said the ruling was a "big loss for the public" and would lead to an effective duopoly for TV distribution.
AT&T had initially sought to argue that the government's opposition was fuelled by political objections from US President Donald Trump, who criticised the takeover during the 2016 election campaign.
Judge Leon rejected that argument earlier this year.
After the decision, Mr Petrocelli said: "We were surprised when the case was brought and as I said in closing arguments, it's a case that never should have been brought."
Article sourced from BBC.com/Business
Photo Credit- PBS