NASHVILLE- James Shaw Jr a 29 year old man who disarmed a shooter during a deadly shooting spree inside a Nashville restaurant on Sunday declined accolades from police and others that he was a hero, saying he acted out of a desire "to live."
Shaw Jr a father of a four year old daughter, speaking a news conference headed by Nashville Mayor David Briley and local and federal law enforcement officials said, he was only thinking of his survival when he wrestled the assault-style rifle away from the assailant during a rampage in which four people were killed.
He said, "I'm not a hero, I'm just a regular person," pausing before tears roll down his eyes, "I just wanted to live."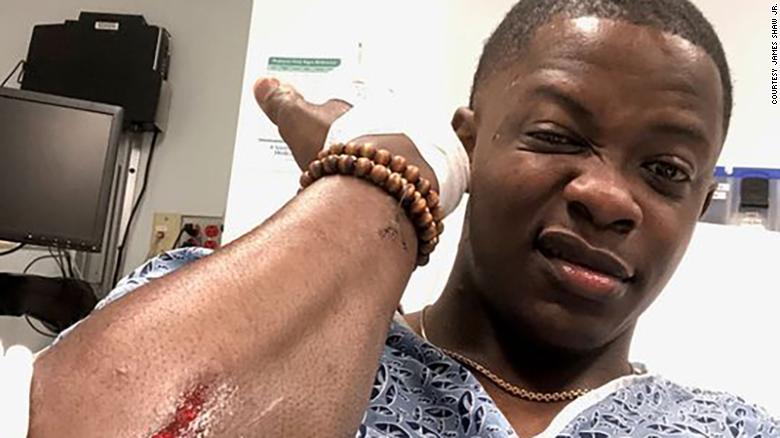 Despite his humble remarks the police and others applauded his heroics.
Brennan McMurry, 28, a friend of Shaw Jr, who was with him at the Waffle House when the gunman burst in the restaurant said, "He is a hero in my books."
Don Aaron Nashville Metro police spokesperson said, "The shots had stopped, so he decided to rush the gunman, actually wrestled that assault rifle away, tossed it over the counter and, at that point, the gunman fled," he added he saved many lives.
The gunmen killed four people.
WATCH-
Photo Credit- YouTube and TimesLIVE