DUBLIN- The Duke and Duchess of Sussex are currently in Ireland undertaking their first official overseas trip as a married couple.
Prince Harry and Meghan arrived in Dublin on Tuesday, following their appearance with the rest of the royal family at the Royal Air Force centenary celebrations.
A warm welcome from Taoiseach Leo Varadkar at the start of #RoyalVisitIreland 🇮🇪 pic.twitter.com/nX9dF6D4fl

— Kensington Palace (@KensingtonRoyal) July 10, 2018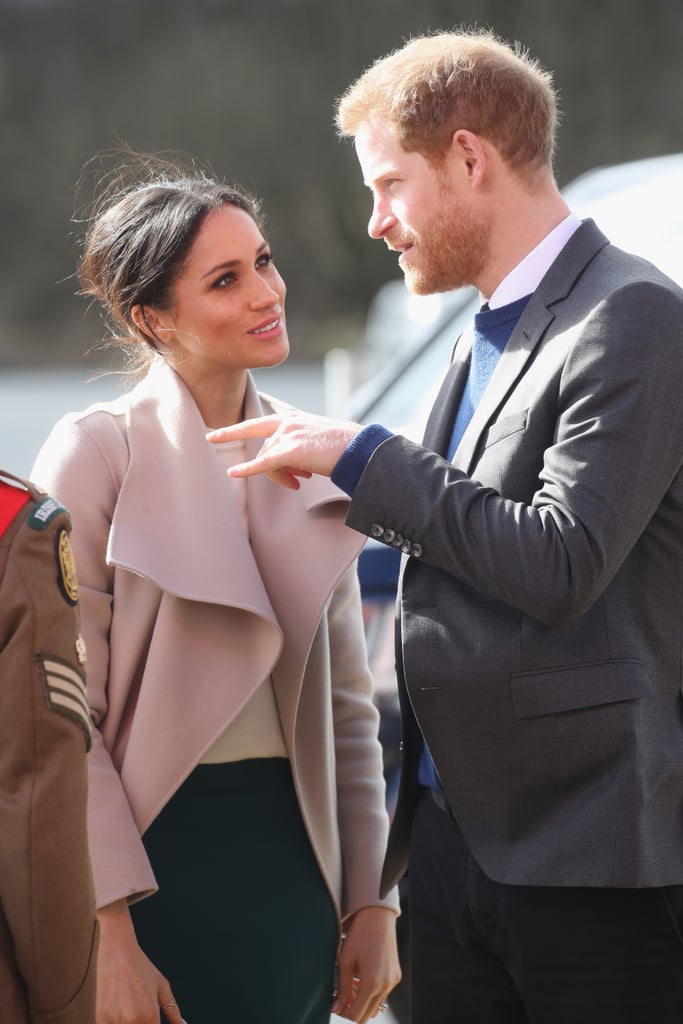 In a speech at the garden party of British Ambassador Robin Barnett's official residence in Dublin, Harry said of his and Meghan's trip, "We're so pleased to be here, for our first official international visit together as a married couple, and we hope it will be the first of many!"
The Duke of Sussex meets @IrishRugby legend @BrianODriscoll at a @BritEmbDublin reception #RoyalVisitIreland 🏉 pic.twitter.com/VY66QdTwzU

— Kensington Palace (@KensingtonRoyal) July 10, 2018
Harry also commented on the relationship between Ireland and England, he said, "I have the greatest confidence that the friendship, collaboration and mutual understanding that our two countries have built up over the years will endure and it will grow.
"We draw strength from one another as neighbours, partners, and above all friends."
The Duchess of Sussex meets Irish writer, academic and broadcaster Sinead Burke at a @BritEmbDublin reception #RoyalVisitIreland pic.twitter.com/cqb1RfXuzG

— Kensington Palace (@KensingtonRoyal) July 10, 2018
"I have the greatest confidence that the friendship, collaboration and mutual understanding that our two countries have built up over the years will endure and it will grow." — The Duke of Sussex #RoyalVisitIreland 🇮🇪: https://t.co/YnfzAFW5Ea pic.twitter.com/cuNIlxvKQF

— Kensington Palace (@KensingtonRoyal) July 10, 2018
Photo Credits- Popsugar, Independent.uk, Irish Mirror