Former Real Madrid and AC Milan forward Robinho has been found guilty of the sexual assault of a 22-year-old Albanian woman in a Milanese disco in 2013. The soccer star has been sentenced to nine years in prison.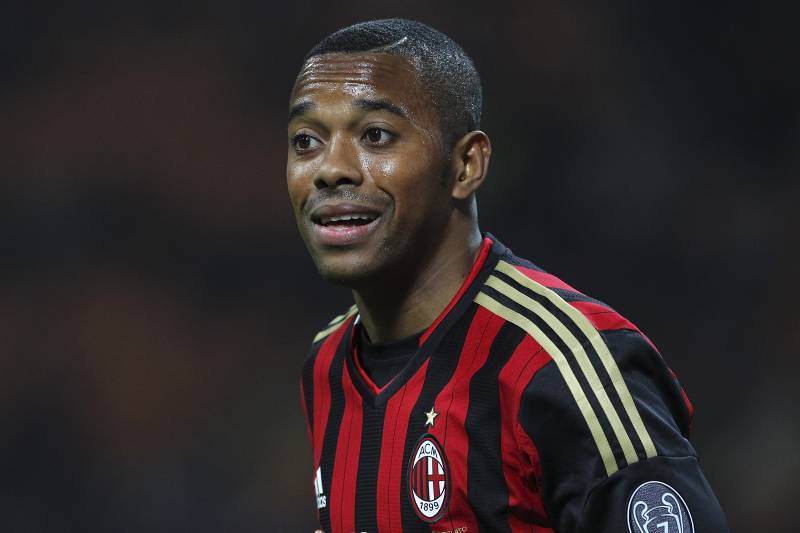 Marco Luzzani/Getty Images
According to Football Italia, the assault took place on January 22, 2013, when the Brazilian was contracted to AC Milan. Five other men were also found guilty in the case.
The report outlined the 33-year-old will have an opportunity to dispute the sentence as the Italian law system allows for "several levels of appeal" before any sentence is enforced.
Robinho later posted a statement on Instagram, as translated by the Daily Star's David Rivers:
Robinho is currently plying his trade with Atletico Mineiro in his native Brazil, having moved back to the Brasileiro Serie A after a brief stint with Chinese Super League outfit Guangzhou Evergrande in 2015.
Robinho was also accused of raping a university student in a Leeds nightclub in January 2009, per the Telegraph's Chris Irvine. It was announced in April of that year that he would not face charges.