SOUTH KOREA- A South Korean actress, once kidnapped by North Korea and forced to make films for the state, has died at 92.
Choi Eun-hee was a leading actress in the South was kidnapped under the orders of then-leader Kim Jong-il in the late 1970s .
Her ex-husband Mr Shin, a famous film director, was also abducted several months later. The pair later escaped.
North Korea has never admitted to abducting the couple, saying they had sought sanctuary there.
Ms Choi's eldest son, director Shin Jeong-gyun told news outlet Yonhap in South Korea, "My mother passed when she went to hospital for kidney dialysis this afternoon."
Ms Choi started her film career in 1947 where she met her then husband Shin Sang-ok, slowly becoming one of South Korea's most celebrated film directors and film stars.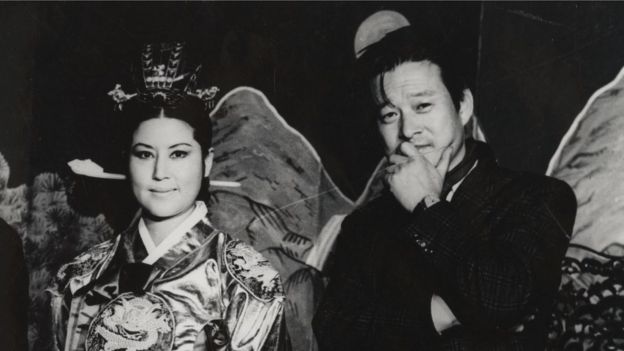 In the late 70s the couple divorced and her career slumped afterwards.
It was around this time when a person posing as a Hong Kong business, proposed to her a business venture that would revive her career.
She was then persuaded to go to Hong Kong, she was grabbed by a group of men and sedated.
Eight days later she woke up in Pyongyang in a luxurious villa that was constantly guarded.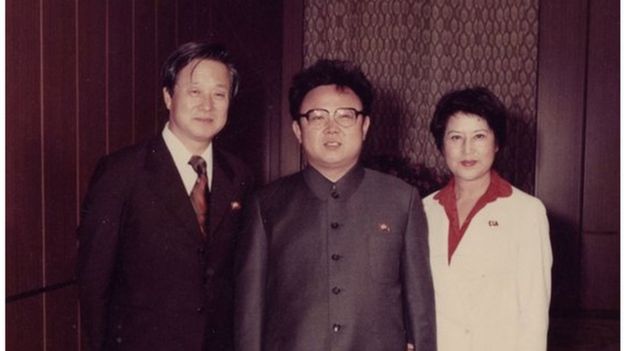 Mr Shin and Ms Choi are shown here with then North Korean leader Kim Jong-il (centre)- Photo Credit- BBC.com
They convinced Mr Kim to travel to Vienna to promote their films, in Vienna the pair they sought for political aslyum at the US embassy, they later returned to South Korea years later. Mr Shin died in 2006.
Ms Choi passing has been met with great sadness in South Korea,  82-year-old actress Um Aing-ran said,  "I went to see her movie when I was in high school,"
"After seeing her acting I decided to become an actress."
One user on social media said, "We say there is no life without a story. But her life was so dramatic,"
"I [will] remember your elegance. Rest in peace."
Photo Credit- BBC.com