Syria- More than 200 people have been killed in a Syrian enclave after third day of bombings, after peace talks brokered by Russia collapsed.
"Ghouta is drowning in blood," said a doctor in Arbeen, a town in the region, 100 people were wounded and at least 14 killed, including a rescue worker and several children.
"There is no safe place in Ghouta," said Raed Srewel, a journalist based in Douma, another town in the area. "You can describe it with this saying we have: "On top of death, the graves are too small."
Photo Credit- albawaba.com
"It has become a city of ghosts, and if you walk in it, it is filled with the smell of death and blood," Srewel said, describing his hometown of Douma. "The planes are always in the skies of Ghouta, the markets and homes are being bombed, there are martyrs and wounded, and God is our only solace."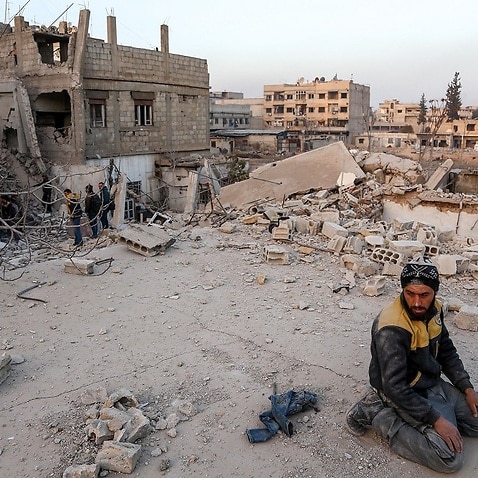 Photo Credit- SBS. Death Toll rises as Syrian army pounds rebel hold enclave in East Ghouta 
UN chair of the commission of inquiry into investigating war crimes and crimes against humanity,  Paulo Pinerho explained,"What is happening in eastern Ghouta is not simply a humanitarian crisis because aid is denied. These sieges involve the international crimes of indiscriminate bombardment and deliberate starvation of the civilian population."
Photo Credit- Middle East Eye Ceasefire falls, as civilians run for cover.
The Syrian civil war is well documented, now in its seventh year, there seems to be no resolution, as multiple peace talks and ceasefires have failed and civilians continue to be slaughtered.
Photo Credit- BBC