JOHANNESBURG- Woolworths said the Frozen Savoury Rice Mix product (6009173621740) sourced from the Greenyard Factory in a Hungarian factory was taken off their shelves and flagged, and that any attempt to purchase the products would be stopped.
The rice mix is uncooked and frozen, and requires cooking before consumption. Woolworths has asked people who have brought the product to not consume the product and bring it back to their nearest store for a full refund.
The company said, "We are voluntarily recalling this product as a precautionary measure, on the global instruction of the Hungarian Food Safety Agency,"
"To verify the safety of our food products, we implement additional monitoring where we independently have our food products tested randomly," the store said, adding the testing included listeria checks.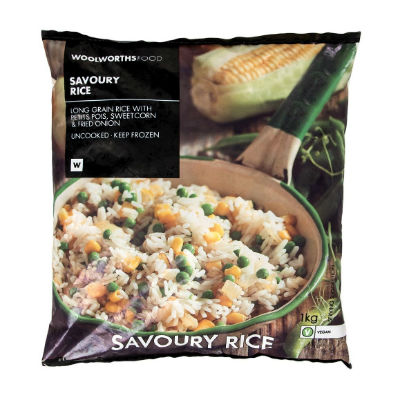 Woolworths added that their suppliers managed and prevented microbial contamination of food, with strict protocols in place as part of their standard food safety's management process.
However Twitter users seemed to think frozen pap is next in line after the food outlet announced the recall of its Frozen Savoury Mix.
Many were shocked that frozen rice existed in the first place, and the Woolworths mixture of sweetcorn, peas and fried onion was questioned by Twitter judges and Jury.
Kanti there's Frozen Rice?#Woolworths pic.twitter.com/qR6LFi39tp

— khwezi zingitwa (@thy_Kayfitness) July 11, 2018
Why are #Woolworths sourcing frozen savoury rice from Belgium?

— Masha. (@NaturallyMasha) July 11, 2018
However due to this scandal, Woolworths was criticized by social media detectives who wanted to know why the food outlet brought 'frozen rice,' from Europe.
The food outlet took the rice mix sourced from Belgium off their shelves as a precaution, as its sweetcorn factory for their Frozen Savoury Mix product was implicated as a potential source of a listeria outbreak in Europe.
You guys buy frozen rice? 😟😖😒#Woolworths

But cooking it doesn't even take more than 30 minute's.

What's next frozen pap?

— Momo (@Maurizee_Murai) July 11, 2018
Yes frozen rice exists: