Nairobi- According to Kenyan newspaper Daily Nation, Catholic priest in Kenya, Father Paul Ogalo, 45, is reportedly suspended from leading public mass for a year because he rapped to his congregation during sermons.
According to the report, Ogalo style of rapping sermons made church officials uncomfortable and they found an issue with it. The report added that heads of the local diocese have suspended him for a year for alleged misconduct.
Ogalo said he uses rap music during his services to draw in the youth into going to church, and urge them to reject drugs and other toxic influences in the world.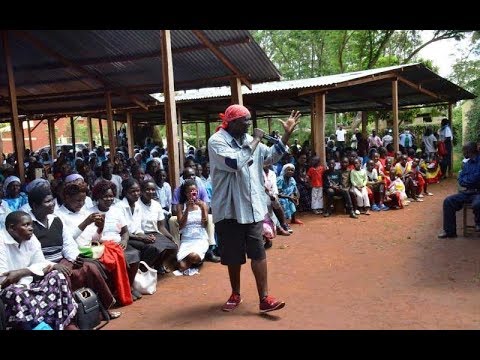 Photo Credit- Google News
He did an interview with Kenyan broadcaster NDTV, where he said he also uses martial arts, music, drama and poetry to address issues of the youth.
WATCH- Father Ogalo dropping some beats
Social media reaction to his suspension:
Father Paul Ogalo was suspended for bringing the Youth closer to God by use of rap music. My message to Fr Paul Ogalo, "Don't Stop! Keep bringing the youth closer to God. He will never judge you." pic.twitter.com/ABA3nGvSps

— Paul Mbure (@PaulMbure) June 25, 2018
The Catholic church has a way it conducts mass, those who have attended know this. If Father Paul Ogalo wasn't following the laid down structures like rapping during mass he should have been given a warning or something before being suspended.

— Ms Nakhumicha (@Tina09cn) June 25, 2018
Video Credit- YouTube
Photo Credit- 360Naij.Com