FLORIDA-  According to the Volusia County Sheriff's Office a woman told the authorities she has been beaten, threatened by her boyfriend as she tried to escape from the alleged abuse, by slipping a note to staff at a Florida veterinary hospital.
The victim, Carol Reichle , 28, gave a member of staff at a veterinary office in DeLand on Friday the letter, it read, "Call the cops. My boyfriend is threatening me. He has a gun. Please don't let him know."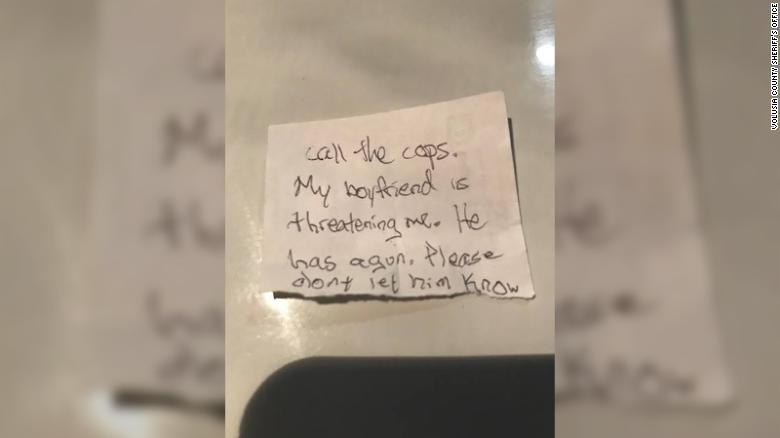 Reichle allegedly had been held in her home for two days, beaten and threatened by her boyfriend, Jeremy Floyd.
According to the police report , her attempted escape from her boyfriends abuse she convinced him that her dog needed to go to the DeLand Animal Hospital.
Floyd, 39, would insist he should go with her, during the car ride he pointed a loaded gun at her and threaten to kill her and her family, according to the report.
The staff  reacted to the note at the animal hospital  and called the police who arrested Floyd.
The police did found he was carrying a loaded gun. Reichle was taken to an area hospital and treated for a head injury, a black eye and bruised arms.
Reichle detailed to  authorities that her ordeal began Wednesday when Floyd allegedly threatened her at gunpoint and physically prevented her from leaving.
She then told the police she tried to get the gun away from him and during the struggle the weapon went off twice.
Police located two bullet holes in drywall inside the home.
Photo Credit- CNN.com